Na každé střední škole takové jsou. A ve filmových verzích jsou v nadávkách nápaditější, v podrazech vynalézavější a ve výběru růžového oblečení ještě agresivnější. Protivným sprostým holkám se zkrátka nic nesmí postavit do cesty.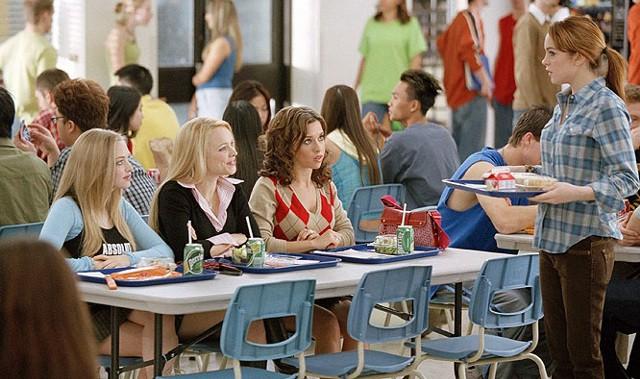 Cady (Lindsay Lohan), která se s rodiči právě vrátila z Afriky, se až doteď učila doma. V šestnácti letech tak poprvé nastupuje do školy a pomalu zjišťuje, že africká džungle je v porovnání s dívčím světem procházkou růžovým sadem. Nortshorské střední totiž vládne krutá včelí královna – blond ztělesnění samotného ďábla v podobě Reginy Georgové (Rachel McAdams) a jejích věrných nohsledů Gretchen (Lacey Chabert) a Karen (Amanda Seyfried).
Plastics, jak je tahle trojice na škole známá, se Cady ujme, aby ji předělaly k obrazu svému. Cady to ze začátku bere jako legraci a snaží se Reginu sabotovat, ale díky boji o hezounka Aarona (Jonathan Bennett) se v ní probouzí to nejhorší a nakonec k vlastní hrůze zjistí, jak moc se Regině podobá. Protivný sprostý holky možná nejsou hodny Oscara, ale jejich hlášky se generaci vyrůstající na filmech s Lindsay Lohan hluboce vryly do paměti. Připomeňte si je i vy v neděli 23. března v 16:00 na Nově.
Hlášky z filmu
(poté, co Cady vrazí do Norburyové a polije ji kávou)
pan Duval: "Kdybyste něco potřebovala nebo si chtěla promluvit…"
Norburyová: "Díky, možná někdy jindy, až mi nebude prosvítat tričko."
Janis: "Ta mapa bude tvůj průvodce po Nortshorské. Teď budeme tady v jídelně, je to křižovatka a tady uvidíš každýho. U svačiny si prohlídneš vymakance, flákače, cvoky, asijský dementy, asijský favority, šprty, nepřátelský černochy, holky, co se přecpávaj, holky, co nejedí, nechutný vejtahy, vymaštěnce, sexuálně aktivní blbečky, nejlepší lidi, jaký tu jsou. (záběr na Damiana a Janis) Ale i nejhorší – vyhni se Plastics!"
Damien: (přitáhne si pramen Cadyiných vlasů ke své tváři) "Přesně takovouhle chci."
Janis: "To je Damien, moc teplej, aby fungoval."
spolužák: "Pěkná paruka, z čeho to je?"
Janis: "Z bradky tvé matky. (otočí se zpět na Cady) Já jsem Janis."
trenér Carr: "Nedělejte sex. Protože otěhotníte a zemřete."
Janis: "Karen Smithová je jedna z nejhloupějších holek, co jsi kdy potkala. Damian s ní seděl na anglině."
Damian: "Ptala se mě, jak se píše pomeranč."
Janis: "Gretchen Wienersová ví asi všechno. O každým na týhle škole."
Damian: "Proto má tak velkou hlavu, je plná tajemství."
Janis: "A ďábel vzal na sebe lidskou podobu ve formě Reginy Georgové. Nedej se zmást, možná se ti bude zdát, že je sobecká, hrabivá, zákeřná mrcha. Ale ve skutečnosti je ještě mnohem horší."
Cady: "Obědvat s Plastics bylo jako opustit normální dimenzi a vstoupit do dívčího světa. A dívčí svět má spoustu pravidel."
Gretchen: "… nesmíš mít stejný tričko dva dny po sobě. A culíka můžeš nosit jen jednou týdně. myslím že sis vybrala dnešek. A džíny nebo lacláče nosíme jenom v pátek. Pokud porušíš některé z pravidel, nemůžeš s náma obědvat. Ne, že bys pak nebyla jedna z nás, ale kdybych já dneska měla džíny, seděla bych támhle mezi těmi cvoky." (ohlédnou se na Janis, která obkládá Damianův obličej šunkou)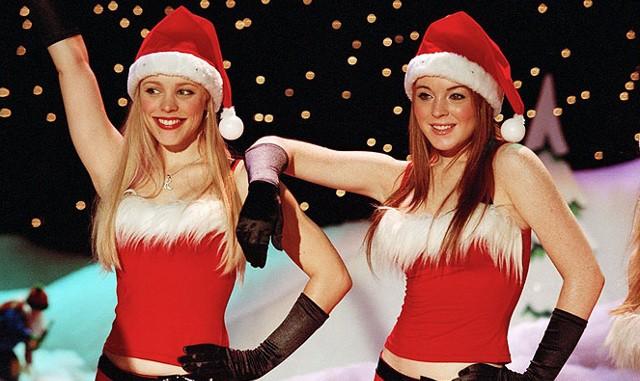 Gretchen: "Podívej, Cady. Tohle je Horká kniha. Vystřihujem fotky a připíšem k nim komentář."
Karen: "Trang Paková je směšná malá děvka."
Regina: "A pořád je."
Gretchen: "Dawn Schweitezrová je tlustá panna."
Regina: "Už jen poloviční pravda."
Cady: "V normálním světě se děti o Halloweenu převlékají do kostýmu a žebrají o sladkosti. V dívčím světě je Haloween jedinou nocí v roce, kdy se dívky smějí obléct jako děvky a nikdo je nemůže pomlouvat. Správné holky mají jen spodní prádlo a takovou zvláštní formu zvířecích uší."
Cady: "Musí být něco, v čem jsi dobrá."
Karen: "Umím si dát celou pěst do pusy. Chceš to vidět?"
Cady: "Ne, to je dobré. Něco jiného?"
Karen: "Jsem něco jako vědma. Mám pátej smysl."
Cady: "Co tím myslíš?"
Karen: "Je to něco jako přírodní barometr. Tyhle moje prsa mi vždycky řeknou, že bude pršet."
Cady: "Vážně? To je úžasné."
Karen: "No, řeknou mi to až když prší."
trenér Carr: "Ve vašem věku budete mít spoustu tužeb. Budete si chtít sundat oblečení a vzájemně se dotýkat. Ale když se budete dotýkat, tak dostanete chlamýdie a zemřete."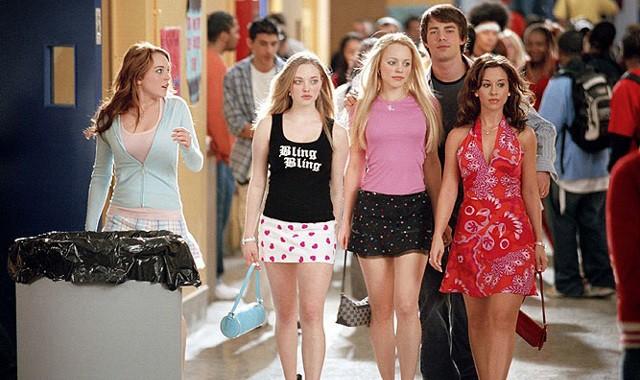 Dawn: (zvedne okopírovaný list z Horké knihy) "Dawn Schweitzerová má velký zadek? Kdo to napsal?"
spolužačka: "Kdo by to nenapsal?"
pan Duvall: "Jsem nucen zrušit Jarní slavnost."
(ozvou se zhrozené výkřiky)
pan Duvall: "To neudělám, protože už jsme zaplatili dýdžeje."
(Cady a Regina se hádají uprostřed cesty a Reginu srazí školní autobus)
Cady: "A tahle Regina Georgová zemřela. Ne, dělám si srandu. Ale byla zraněné. Některé říkají, že viděly, jak se jí kutálí hlava, ale to je pomluvy. Někteří přísahají, že vidí, jak jsem ji strčila. To je ještě horší pomluva."