Tato romantická komedie přináší příběh, který mohl a může prožít každý z nás. Zdánlivě obyčejný všední snímek, u kterého zapomenete na starosti běžného života.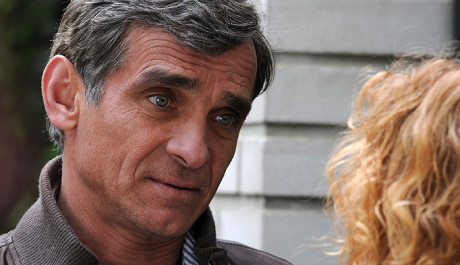 Režisérka Marie Poledňáková je autorkou velmi úspěšné komedie století S tebou mě baví svět a spousty dalších rodinných komedií. Bez nadsázky lze říci, že je zárukou kvality a úspěchu. Vybírá si totiž témata, která nejsou náročná na pochopení. Neobjevuje se v nich násilí ani žádné jiné dramatické věci, kterých má člověk v běžném životě spoustu.
Poledňáková se zkrátka orientuje na rodinné pohodové filmy, u kterých si divák odpočine a dost možná i uroní slzu. Nejinak je tomu i ve snímku Líbáš jako Bůh. Tento hvězdně obsazený skvost můžete vidět již zítra večer na Prima Family.
Sympatická profesorka francouzštiny a literatury Helena Altmanová (Kamila Magálová) prožívá úspěšné období. Díky svému nadhledu si rozumí jak se studenty, tak i s kolegy ve sborovně. K tomu za zvláštních okolností poznává lékaře záchranné služby Františka (Oldřich Kaiser), do kterého se bezhlavě zamiluje.
Jenže, jak už to v životě bývá, jejich lásku komplikuje mnoho vedlejších okolností, především jejich partneři. Helena žije v jednom bytě s bývalým manželem Karlem (Jiří Bartoška), se kterým nemá na růžích ustláno. Přesto že jsou rozvedení, Karel Helenu stále miluje. Pojďme se společně podívat, jestli tvůrci dotáhli vše do posledního detailu.
Chyby ve filmu
1. Když Helena volá synovi, jestli se sms odešle všem příjemcům, tak potká na ulici kolegyni. Helena najednou položí telefon, aniž by dokončila větu nebo se rozloučila. Sice to není velká chyba, ale minimálně je to neslušné.
2. V okamžiku, když volá dispečerka ze záchranky Františkovi, tak je 18:57. On ihned píše zprávu Heleně a na mobilu je čas 15:20. Jak je tohle možné?
3. Při vyprošťování hlavy malého Sebastiana, který strčil hlavu do plechovky od barvy, je záběr na Bohunku, která má na zádech pět zelených pruhů pravidelně od sebe. Na tom by sice nebylo nic divného, ale židle, kterou Karel chvilku předtím natíral, má na opěradle tři svislá žebra uprostřed.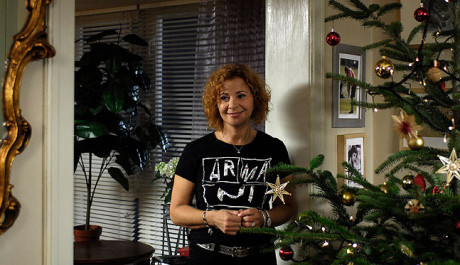 4. Ve scéně, kdy se Helena a František vidí jakoby poprvé na chalupě, má František při rozhovoru zapnuté triko nejprve na dva knoflíčky a potom jen na jeden. Přitom celou dobu nezvedl ruce výš než k pasu. Nějakým zázrakem se jeden knoflíček neviditelně rozepnul.
5. Helena má dostat k Vánocům mobil. Ještě než si rozdají dárky, přijde na něj sms. Čas přijetí je 15:20. Jenže, když přijdou děti, tak už je tma, a navíc už jsou dokonce po večeři. To by museli večeřet opravdu hodně brzo.
6. Když sanitka vyjíždí z garáží, tak houká siréna, ale nemá zapnuté majáky. Nejsme si jisti, zda-li je to vůbec technicky možné.