Spolek 3D Company rozjel na jevišti bláznivou komedii o zrychlené komunikaci v dnešní době. Na vážný problém v současné společnosti poukázal pomocí vytříbeného humoru.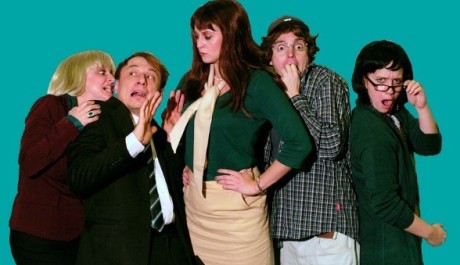 Máte jednu špatnou zprávu. Ve skutečnosti se takových nepříjemných novinek objeví na jevišti o dost víc. Naopak pro diváky se nežádoucí překvapení nekoná. I všeobecné potíže, které se dotýkají téměř každého v našem století, podala inscenace se správnou dávkou lehkosti.
Ve hře Máte jednu špatnou zprávu se lidé mezi sebou dorozumívají výhradně prostřednictvím internetu a SMSek. Tyto fenomény neuvěřitelně zrychlily veškerou komunikaci.
Ale ačkoli se může zdát, že je díky nim vše o moc snazší, paradoxně tomu bývá právě naopak. Odeslat zprávu je dnes tak jednoduché, až to může s celým naším světem snadno zamávat. Právě tyto následky se staly klíčovým tématem celé komedie.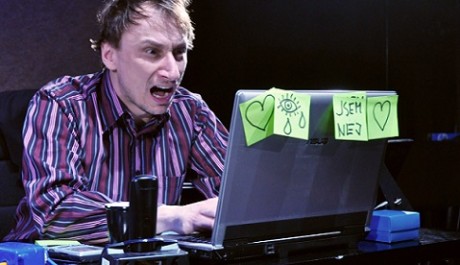 Pokud s někým mluvíme z očí do očí, jen tak se nám nejspíš nestane, že sdělíme informace nesprávné osobě. A prozradit něčí tajemství široké veřejnosti je také díky internetu snazší, než kdybychom to zkoušeli pomocí megafonu.
Osobní interakce mezi pěti představiteli na jevišti vlastně probíhají. Slouží však pouze k dokreslení emocí, které postavy prožívají během ťukání na klávesnici. Tento originální nápad hru rozpohyboval a dodal jí další dynamiku.
Scénář velice dbá na pečlivé rozrůznění jednotlivých charakterů, které kromě dodávání prostoru pro humor obohacují příběh o zajímavou psychologickou rovinu. Každá postava má svůj zažitý vzorec jednání, a ten se odráží i v chatové komunikaci.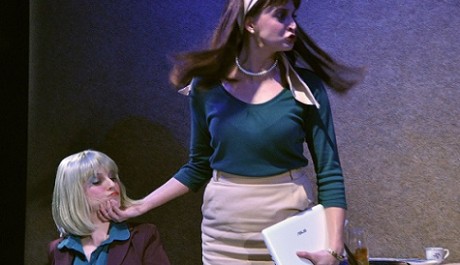 Herecké výkony toto vykreslení skvěle dotáhly. Jen nad tím, aby texty ladily ke vzhledu osob, by se režie ještě mohla zamyslet. Pokud ženská s ošklivě poďobanou pletí neodpovídá popisu, ještě se to snese, ale obézní brunetě skutečně pár kilo do nadváhy scházelo.
Další z prvků, kterým však představení zapůsobilo, byla hra se světly. Doprovázela krátké momenty mezi scénami spolu s typickými zvuky upozorňování na SMSky nebo zprávy z ICQ a celému vystoupení tak dodávala skvěle kybernetickopoetickou atmosféru.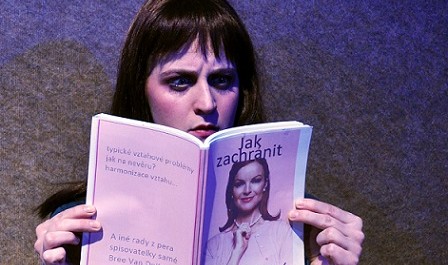 Inscenace Máte jednu špatnou zprávu svěže podala aktuální téma nové éry. Jednoaktovka zaručeně pobaví a můžete se spolehnout, že přinese i nečekané zvraty a zajímavé situace.
Máte jednu špatnou zprávu, 3D Company, autoři: Billy Van Zandt, Jane Milmore, překlad: Jiří Fisher, režie: Martin Vokoun, hrají: Petr Stach, Diana Šoltýsová, Anna Fixová, Michal Kern a Marta Vítů
Hodnocení: 80 %