Už tak ponurý a melancholický Macbeth bude v budoucnu dost možná ještě temnější a chladnější. Úspěšný norský spisovatel detektivek Jo Nesbø se totiž bez ostychu pustil do přepisování klasiky nedotknutelného anglického velikána Williama Shakespeara. Získá si nový Macbeth své čtenáře?
Když nakladatelství Vintage Books hledalo autory pro projekt The Hogarth Shakespeare, kterým chce v roce 2016 uctít 400. výročí od smrti alžbětinského dramatika Williama Shakespeara, padla volba i na současnou hvězdu severských detektivek Joa Nesba. Je to krok správným směrem?
Nový "Shakespeare" pro mladé
Leckterý konzervativní Brit asi bude nespokojeně mhouřit obočí a vrtět hlavou při představě, že dílo jejich uctívaného národního dramatika se bude měnit pod rukama norského spisovatele. Z pohledu marketingu však nakladatelství Vintage Books nemohlo snad ani volit lépe.
Norský spisovatel a rovněž talentovaný hudebník odstartoval svou kariéru kriminálním románem Netopýr (1997) a ihned se mu dostalo nadšeného přijetí. Jo Nesbø se dnes řadí mezi nejprodávanější autory, pravidelně plní pomyslnou vitrínu trofejí řadou literárních ocenění a počty jeho fanoušků neustále narůstají. Dokonce se rozrůstají i o fanoušky nejmenší, neboť vedle detektivních románů se Nesbø odvážně pouští i do psaní knih pro ty nejpřísnější kritiky, děti.
S přihlédnutím k Nesbově slávě se dá od projektu očekávat, že nejen poskytne zajímavou lahůdku shakespearovským milovníkům, ale přivede k četbě anglických dramat i ty, kteří by se jinak v knihovně Shakespearovi vyhnuli.
Jo Nesbø a ti druzí
Macbeth psaný v duchu Nesbova dvorního detektiva Harryho Holea by mohl tyto čtenáře oslovit. Konzervativní kritici budou namítat, že klasika je klasikou a neměla by být předělávána podle soudobých trendů. V dnešní uspěchané době ovšem ubývá čtenářů ochotných pročítat se náročnou strukturou čtyři sta let starých dramat. Není lepší, když si k Shakespearovi lidé najdou cestu alespoň takto, nežli vůbec?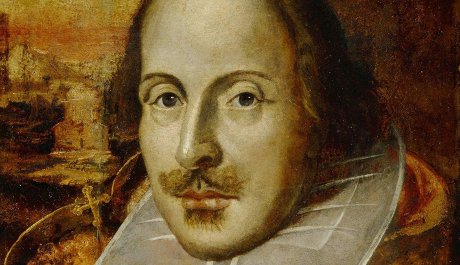 Nesbø není zdaleka jedinou hvězdou projektu. Po jeho boku se postaví například kritikou cenění Howard Jacobson (Kupec benátský) a Margaret Atwoodová (Bouře). Na pulty britských knihkupectví dorazí nové knihy v roce 2016, do Čech snad brzy poté.